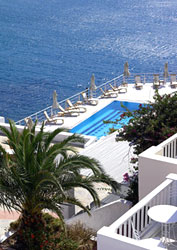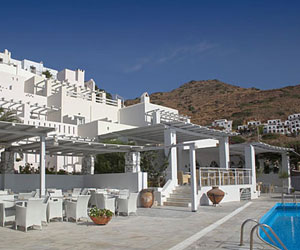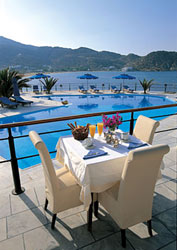 Ios Palace Hotel * * * is a superior class hotel - bungalow complex, built in typical Cycladic architecture, overlooking the magic of the Aegean and located on the long sandy beach Mylopotas, just 1.2 kilometers from town.
---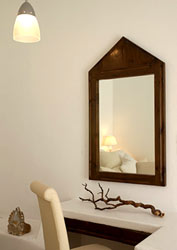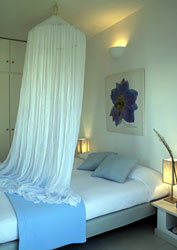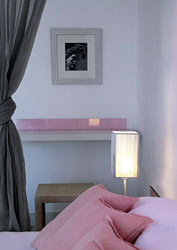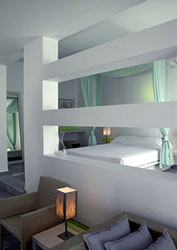 The complex consists of 30 rooms and 14 bungalows. All units have private facilities, air-conditioning, direct dial phone, mini bar, 2-channel music, large balconies overlooking the Aegean.
---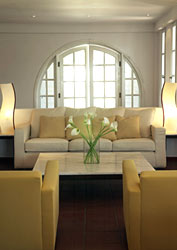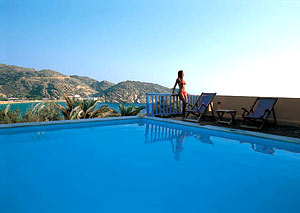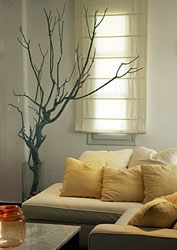 Facilities of the complex includes, a tavern, a bar, a poolside bar and 2 large outdoor swimming pools. All sea sports and leisure facilities are available.
Hotel amenities: Air Condition, Restaurant,Breakfast Room, 2 Bars, Pool Bar, 2 Outdoor Swimming Pools, Tennis Court, Basket, Mountain Bikes, Gym TV Room, Parking, Room Service, Transfer Services, Banquet Facilities.
---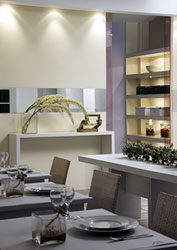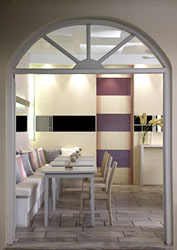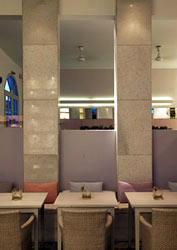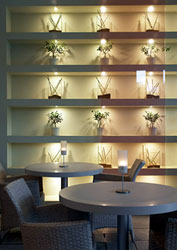 The excellent cuisine features a variety of international dishes and Greek local specialties. Ample terrace space is available for sunbathing with a unique view.

© 2002 - 2010 www.maps-of-greece.com